Meet the team
A little bit about us...
---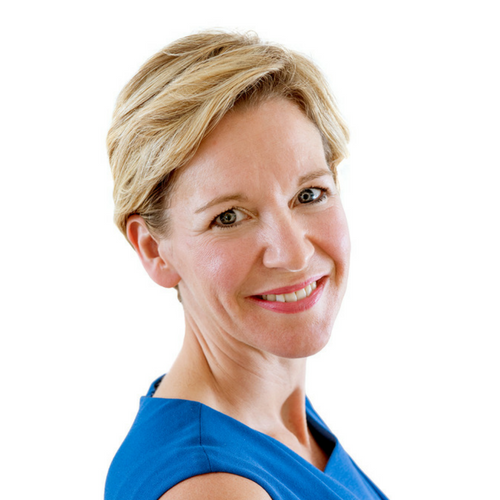 Rhian Osborne
Principal Osteopath and Owner
After graduating from The British School of Osteopathy (BSO) in 1994 Rhian found herself in the Midlands. This area was the ideal base to gain great knowledge of treating back pain due to the heavy industry in the area. It was no surprise that the manual workers suffered from back pain with disc problems being a common injury. Almost 1 in 5 patients that she saw had a laminectomy scar from previous disc surgery. This really gave Rhian a good start to her career as an Osteopath.

In 1997 Rhian moved to Wiltshire and began working at Tisbury Osteopathic Practice. This was a completely different practice to the practice in the Midlands. It wasn't all about back pain. The population and symptoms were more diverse ranging from headaches to digestive complaints, lots of babies and children, pregnant mothers, farmers to stressed NHS workers.

Understanding she was treating babies and children she thought she better improve her skill to treat this very special group. She enrolled on a Post Graduate Diploma course in Paediatric Osteopathy. This was an amazing course and opened her eyes about the scope of practice Osteopathy can embrace. As part of the course they treated premature babies in the Neonatal Unit in Barnet Hospital, been exposed to working with children with complex neurological and musculo-skeletal conditions. However with Osteopathy you treat the child and not the syndrome. This qualification enhanced her practice of osteopathy enormously, not only for children, but for adults also. Practising cranial osteopathy alongside a more skilled osteopath once a week for 2 years ameliorated her skill in that field.

She has taught Osteopathy for several years to undergraduate students. After obtaining her paediatric diploma she was offered a post as a senior lecturer at the BSO. She ran an outreach clinic where the students treated the children at an excluded school for emotional and behavioural children.

This journey from her very early years to the more diverse work with young people gave her the idea of the name of the practice. Osteopathy is about how the body functions and works together; altering the function of tissues to alter how they work. Our practice isn't just about back pain hence the name Not Just Backs which came into fruition in 2005. Exeter Street clinic was her 3rd and most exciting practice to open to date.

Her achievements didn't go unnoticed, as she was nominated for and was a runner-up in the South Wiltshire Business of the Year Award 2006.

Aside from her paediatric interest, Rhian specialises in chronic pain, neck problems and tension headaches.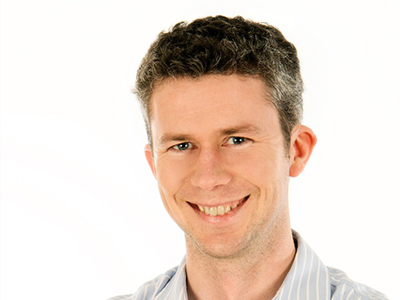 Tom Kilner
Senior Osteopath
Tom graduated from the European School of Osteopathy in Maidstone, a college famous worldwide for the diversity and adaptability of its practitioners. As a result he is equally comfortable treating standard musculoskeletal problems or more complex long-term dysfunctions but his particular passion and speciality is sports injuries and rehabilitation.

He comes from a long line of doctors and vets, so healthcare was a natural choice for him, however he was always more interested in treating people practically using his hands rather than with drugs. Once he had observed several osteopaths at work, he felt this was the career for him due to the holistic style of treatment and the greater contact time with patients.

Tom has a strong love of sports, particularly snow sports, road cycling, mountain biking, running, football and kayaking. This led him to study an MSc in Sports and Exercise Medicine at Queen Mary's University of London, which he graduated from with honours in 2015.

He is qualified in the use of kinesio taping, which is very useful for certain sports injuries, and also in dry-needling, which is a Western form of traditional Chinese acupuncture. Although he doesn't use this with every patient, some will benefit considerably from this approach, particularly those in sudden acute pain, where more conventional osteopathic mobilisation may not be possible.

Tom finds most symptoms can be eased considerably with the correct treatment approach. This often involves the release of tension from the smooth muscle and the promotion of venous drainage away from the affected areas. This is something that only a manual therapy such as osteopathy can achieve, and it can be done in a gentle and non-invasive way.



Frances Aylen
Senior Osteopath
Frances is an experienced osteopath who graduated at The British School of Osteopathy (BSO) in 1999. Her interest in osteopathy was sparked by receiving a course of treatment in her teens and being fascinated by the complex and holistic nature of the diagnosis.

However, by this time Frances had already chosen arts subjects for A-level and did not want to repeat a year. She went on to study English at Oxford University (1989-1992) and then became a journalist for The Observer Magazine. Osteopathy was always in the back of her mind though, and this led her to study massage part-time for 2 years, gaining a diploma in Swedish Massage and Aromatherapy which allowed her to work at The Royal Marsden on outpatients and to develop her own practice. Having found out that treating patients was exactly the life for her, she began her 4-year BSC Honours in Osteopathy course at the BSO in 1995.

Since completing her training, Frances has worked at a number of busy practices both in and around Berkshire and London, even going on to set up two of her own, first in Paddington (2002) and then in Belgravia (2006-2011) which she has since left behind for a new life in Dorset.

She has taught at the BSO on the postgraduate Cranial Osteopathy diploma course since 2002 and has herself trained on many courses (over 14) both for Structural and Cranial Osteopathy and Paediatric Osteopathy to develop her clinical skills and to enhance her palpation.

Frances loves treating all age groups and is particularly drawn to adults who suffer from injuries related to work, chronic pain, problems that occur after childbirth, and abdominal and pelvic pain. She can also treat acute and chronic back pain, sciatica, headaches arising from neck pain, circulatory problems, muscle spasms, inability to relax, cramp and digestive problems.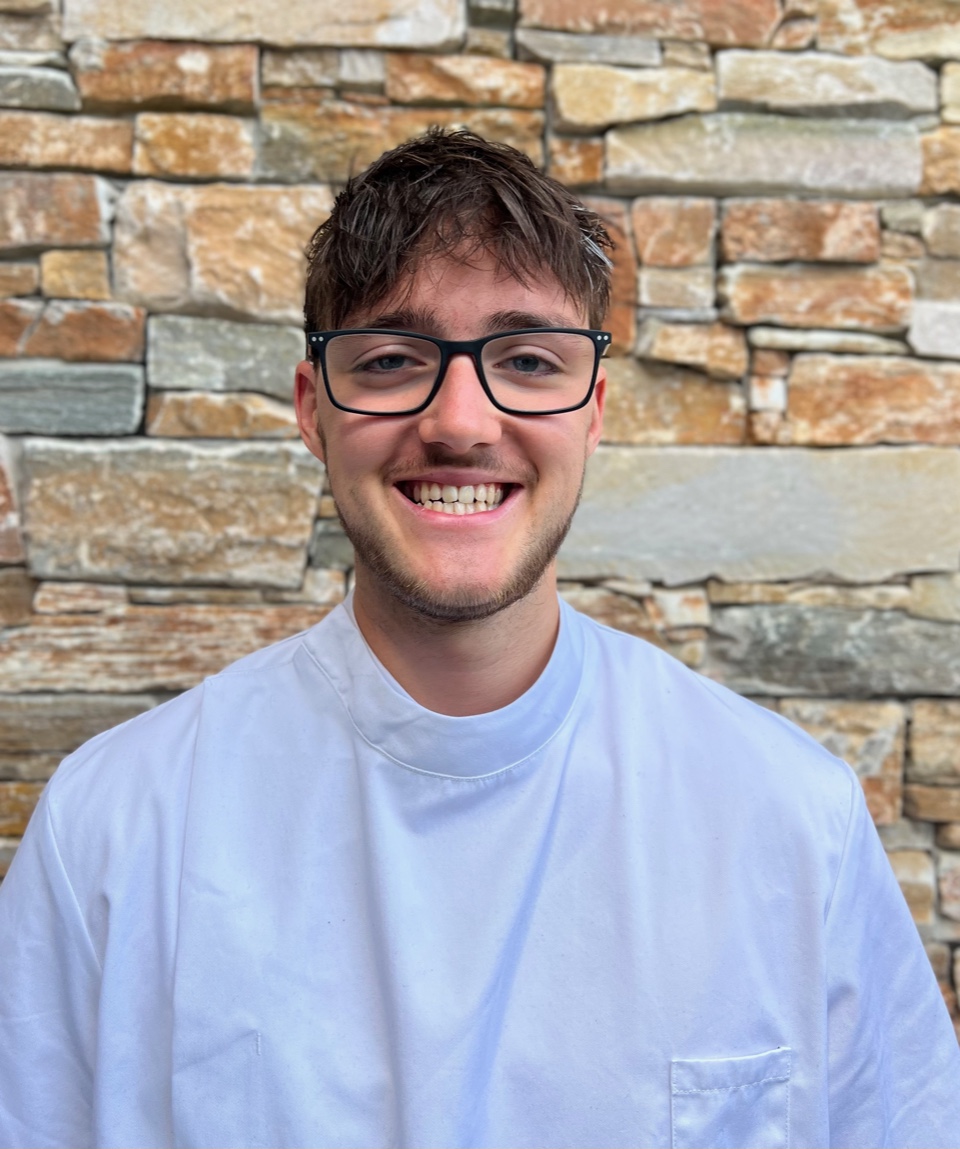 Harry Greaney
Associate Osteopath
Harry's fascination with the human body began when he developed a strong interest in strength and conditioning training and competitive powerlifting during his teenage years. During his time working in the fitness industry as a qualified Personal Trainer, he helped people of all ages achieve their fitness goals and educated them on their body's capabilities and found that the need to work around his client's sports-related injuries was very common.


Harry wanted to understand more about injury recovery and prevention and loved every minute studying a 4-year Osteopathy degree at Swansea University where he graduated with a First-class honours. He is committed to staying up to date with the latest evidence in the osteopathic profession so he can provide the best possible care to his patients.


Harry favours a structural approach to his treatments. He listens carefully to his patients and devises a treatment plan to address the root cause of the problem, often prescribing home exercises or rehab plans so his patients can be involved in the recovery process and take steps to prevent future injury. By combining manual techniques, such as soft tissue manipulation, joint mobilization, and stretching exercises, Harry aims to restore balance, alleviate pain, and improve overall function.


Harry enjoys treating people of all ages and conditions, so whether you are seeking relief from chronic pain, recovering from an injury, or looking to improve your overall musculoskeletal health, Harry is here to guide you every step of the way.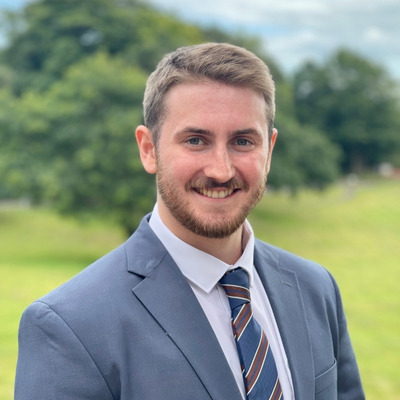 Matthew Westcott
Associate Osteopath
Matthew Graduated from Swansea University with a Masters in Osteopathy in 2022. He has a varied sporting background coaching and competing in powerlifting for his university as well as holding a black belt in judo. His physical background fuelled his interest in the way the body functions and reacts to the stresses put upon it. This ultimately lead him to study Osteopathy and he incorporates his knowledge of movement, strength and conditioning into his structural training.

Matthew enjoys treating people of all ages and, whilst being relatively early in his career, he is eager to get to work and soak up as much experience as possible.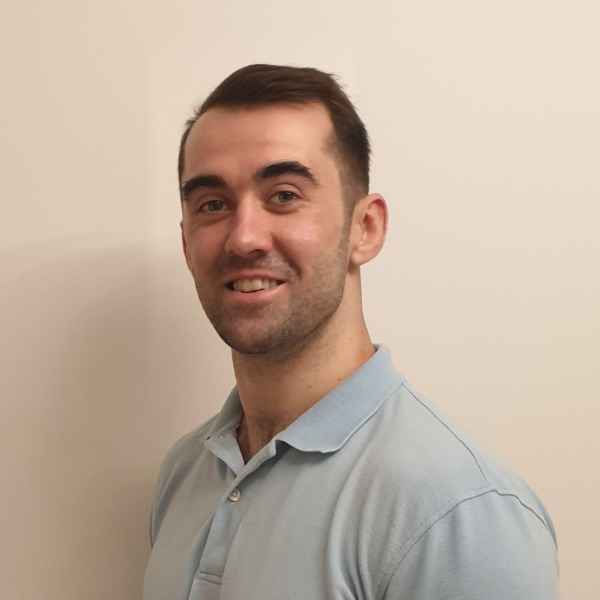 Cameron Bennett
Associate Osteopath
Cameron initially qualified as a registered general nurse in 2015, with experience in several departments and specialities, such as plastic, burns, spinal and endocrine, among others. Hailing from a long line of medical professionals, Cameron is no stranger to talking about human anatomy at the dinner table.

After receiving his own course of osteopathic treatment, he became enamoured with the methods and knowledge used to aid in his recovery and immediately wanted to learn more. With his newfound passion, Cameron gained his Masters in Osteopathy at Kingston University. Finding himself only thirty minutes away from central London worked to his benefit, as Cameron encountered a diverse range of people and needs. This aided his development of being able to cater to a broader spectrum of patient care.

Although providing a holistic approach, Cameron has a calling towards sports injuries. A sportsman himself, with personal interests in boxing, martial arts, skiing, squash and running. Cameron knows how to provide the proper treatment to allow individuals a swift return to their normal, active lifestyle.

Cameron favours a structural and functional treatment style, seeking to discover the root cause of a patient's ailment and not just treat the symptoms. He will frequently provide exercises and advice for prevention, rather than just providing a long term solution.

Suzanna Fletcher
Senior Osteopath
Since graduating from the British College of Osteopathic Medicine in 2004, Suzanna has practised in the UK, Netherlands, New Zealand, Russia and Singapore, working in a variety of clinics, including sports injury, chronic pain, and multidisciplinary. She has now returned to the UK and has settled locally with her husband and three children.
Suzanna uses a variety of osteopathic techniques such as structural, cranial, visceral and myofascial release to treat patients of all ages with sports injuries, neck & back pain, headaches and a wide variety of musculoskeletal problems arising from posture, work strain, trauma and pre and postnatal changes. She is also qualified in dry needling/medical acupuncture.
Suzanna is interested in naturopathy and is qualified in comprehensive rehabilitation Pilates, using both mat and studio equipment. She strongly believes in the importance of using exercise, postural and other holistic advice alongside osteopathic manual techniques in order to provide tailor made treatment to each individual.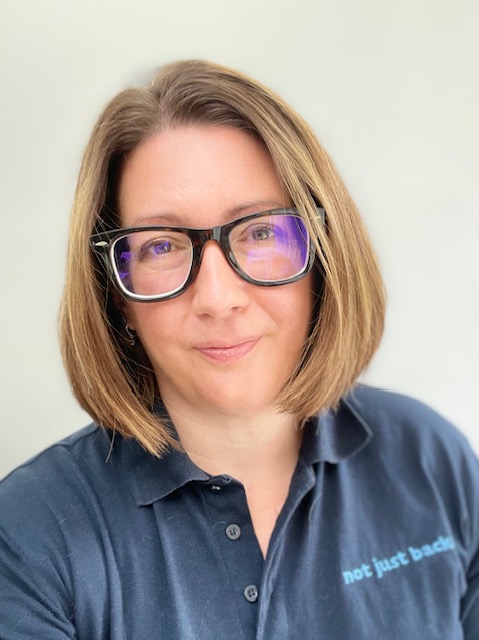 Caz Smeaton
Practice Manager
As practice manager Caz keeps all our Practices running smoothly. Having joined NJB in 2011, Caz brings with her a wealth of administration and organisational experience to ensure we stay one step ahead of all the paperwork and spreadsheets. Caz is at the centre of all administration activity here being responsible for staff, reports, invoicing, insurance claims, and customer services to name but a few. Outside of work Caz can be found working out in the latest gym craze class or enjoying the odd G&T!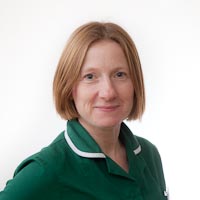 EMILY BOULTING
Foot Health Professional
After a teaching career working with adult learners I re-trained as a Foot Health Professional, receiving my qualification from the SMAE Institute in 2014. Since then I have been working in Tisbury and surrounding villages, providing domiciliary footcare to a growing number of clients with a wide range of clinical needs. I have now decided to branch out with a weekly clinic at Not Just Backs on Wednesdays.

I am fully insured and a member of the Association of Foot Health Professionals and College of Foot Health Professionals. I am also trained in first aid and CRB checked. My knowledge is expanded and updated through regular Continuing Professional Development.

You can read my Patient's Charter, see testimonials from my clients and find out more about the services I offer on my website www.tisburyfootcare.com.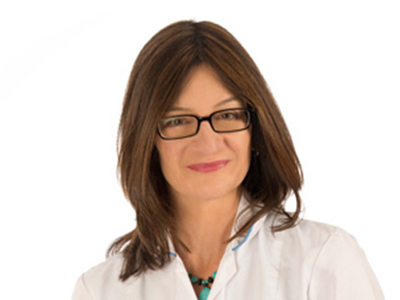 Kay Hay uses the techniques of traditional and modern acupuncture to help her patients unlock their healing potential. Acupuncture encourages balance in the body and triggers healing responses so can be used effectively against a wide range of physical, mental and emotional health problems.

Having completed her BSc honours degree in Acupuncture in 2006 she has since been dedicated to continued learning and improving patient outcomes. As a member of the British Acupuncture Council, the UKs largest professional body for traditional acupuncturists, she is duty bound to maintain a high standard of training, safe practice and professional conduct.

Acupuncture treatment is a process during which Kay endeavours to provide her patients with a healthier balance but also greater understanding of their symptoms and how they fit into the complex and individual patterns relating to lifestyle, constitution and health history.